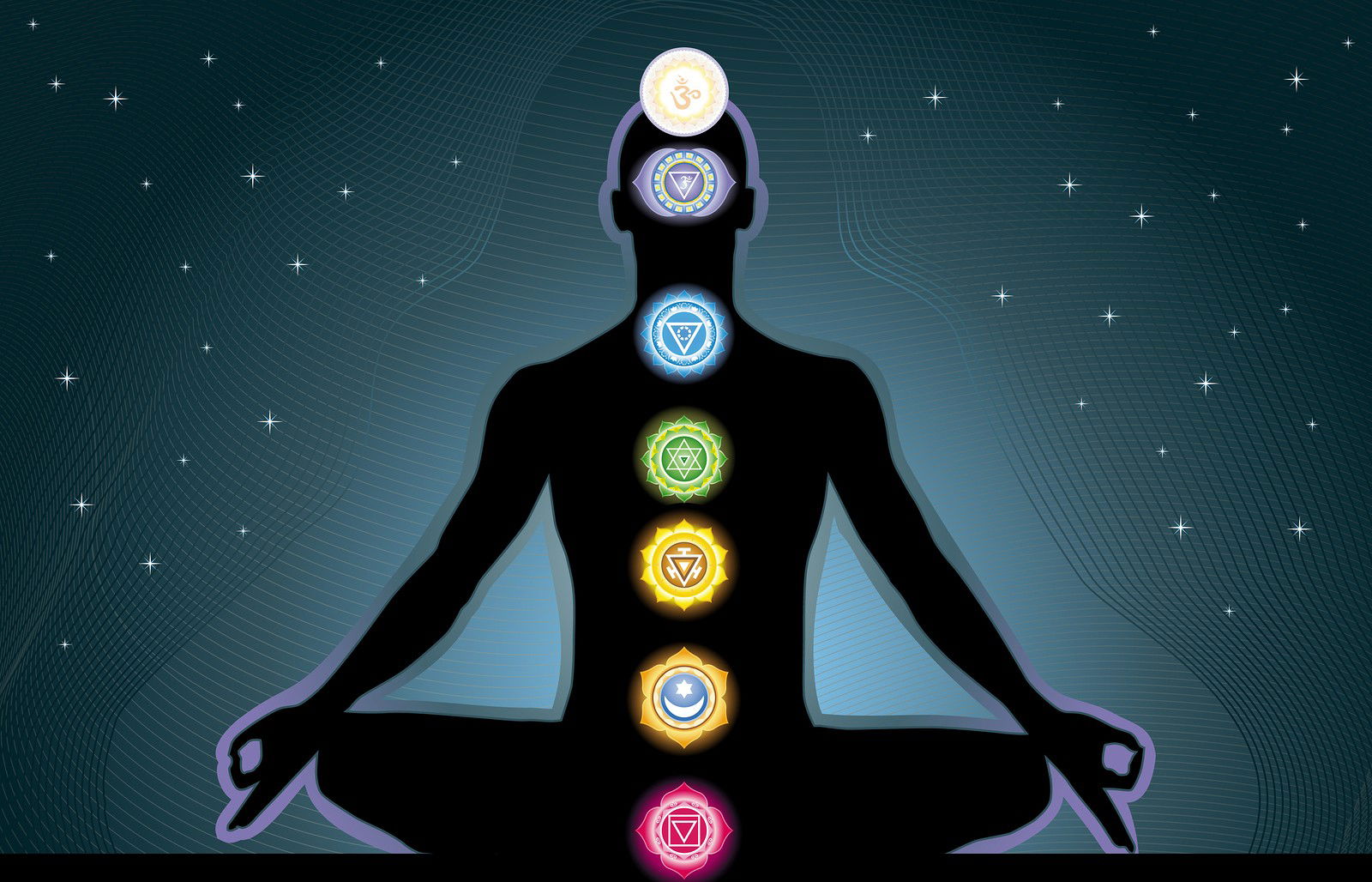 The chakra system came to the West through the practice of yoga. Although chakras were first referenced over 2000 years ago in Hindu texts, they did not show up in the Western world until 1919.

In the 1960's, a broader interest in Eastern spirituality and healing took place, and with it a more accepting attitude towards the chakra system and how it works. Today, many holistic and alternative practitioners utilize the teachings of the chakra system in their practice for overall mental, emotional, physical, and spiritual well-being.

The word chakra comes from the Sanskrit word that literally translates to wheel or disk. We have seven main chakras that run from the base of our spine to the crown of our head. Each chakra is like a spinning wheel, or vortex of energy, stacked up and down the spine, taking in information at its own vibratory level.

Each of the seven chakras within the chakra system have their own primary functions, basic emotional connections, correspond to certain locations in the body, and have certain goals and principles. Furthermore, each chakra is represented by its own color, element, planet, crystal, aromatherapy, food, sound, and even yoga positions.

Many of us live fast-paced, stressful lives which makes us tired, over-worked, and lacking in proper self-care. This and the every-day, real-life struggles we face are the many reasons why our chakras may become blocked or compromised.

But our chakras are resilient and can be healed. A practitioner who specializes in chakra balancing has the ability to assist you in helping bring your chakra system into alignment again. They can also assist you with knowledge on the chakra system itself, share information about your specific chakras that may have been compromised during your energy work session, and what you can do in your daily life to maintain the balance created during your session.

Whether your journey includes only one session with a chakra balancing practitioner, or it becomes a regular part of your self-care routine, the benefits of working with an individual who you trust and feel safe with are invaluable.
Mooncycle Wellness Chakra Handouts
Root Chakra.pdf ~ Sacral Chakra.pdf ~ Solar Plexus Chakra.pdf ~ Heart Chakra.pdf ~ Throat Chakra.pdf ~ Brow Chakra.pdf
Happily serving Thurston and Pierce County, including the cities of Olympia, Lacey, Tumwater, Yelm, Tacoma, Lakewood, Steilacoom, University Place, Dupont, Joint Base Lewis McCord (JBLM).
@mooncycle_wellness