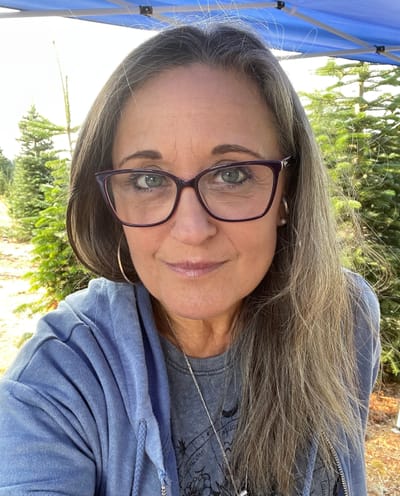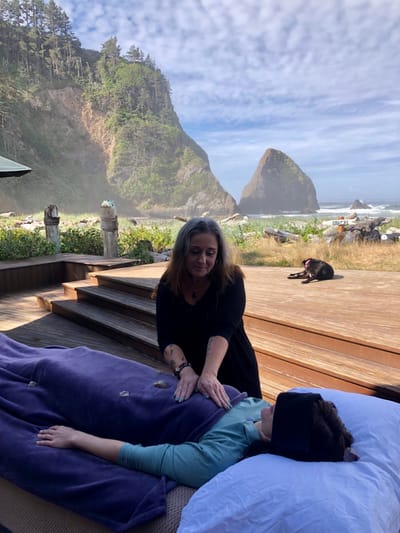 My name is Lysa Fey (pronounced Lisa Fay) and I'm a Reiki Master/Teacher, Certified Crystal Practitioner, Healing Touch Practitioner, Balancer of Chakras, and an Energy Intuitive/Medium.
Energy work is an alternative, natural and non-invasive way to assist along your self-care journey. The holistic practice Mooncycle Wellness offers is extremely complementary to experience while also receiving other eastern and/or western medicine and healing modalities.
An energy work session with Mooncycle Wellness is ultimately teamwork - myself, my client, and the universe. While my job is important, I am simply the conduit and the messenger between you and the Universe. Reiki heals what needs to be healed and reveals what needs to be revealed. It is subtle yet powerful, with the ability to be received in person or distantly.
I specialize in:
Clearing, balancing and realigning chakras using reiki, healing touch, crystals and tuning forks.
Clearing pockets of energy within the body's torus, or toroidal field, as well as sealing energetic leaks, using tuning forks and signing bowls.
Connecting with your guides/guardians/angels/light family.
Breath work.
Meditation.
Assisting and supporting other healers through energy work and holding space for them.
Assisting and supporting individuals who work with the dead through energy work and holding space for them.
Offering gentle and loving space through energy work for those who are close to crossing over.
I truly look forward to meeting you on your self-care journey. Your questions and comments are welcome and encouraged. Have a beautiful day!
Happily serving Thurston and Pierce County, including the cities of Olympia, Lacey, Tumwater, Yelm, Tacoma, Lakewood, Steilacoom, University Place, Dupont, Joint Base Lewis McCord (JBLM).
@mooncycle_wellness